The third quarter of summer is upon us and the night-time southern temperatures are still warm. Here are 6 refreshing, seasonal toddies to enjoy on the front porch with friends. Thanks to Liquor.com for the list.
BOURBON SLUSH PUNCH
Sitting on the porch will be vastly improved with this punch to sip on. The standard bourbon punch is slushified, rendering it all the more invigorating on a hot day. Easy to batch up, it's just bourbon, sugar, lemon and orange juices, and your favorite black tea added to a blender with ice.
Get the recipe for the Bourbon Slush Punch.
WILD TURKEY SPARKLING TEA
A sparkly and boozy Arnold Palmer is the ideal refreshment for a backyard barbecue. Try your favorite lemon zinger or hibiscus herbal tea with this mix of Wild Turkey American honey bourbon, lemon juice and fizzy club soda. Its dry and citrus notes will complement rich barbecue sauce and smoky meats.
Get the recipe for the Wild Turkey Sparkling Tea.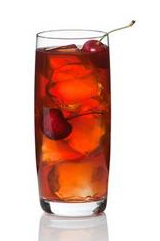 A LONELY ISLAND IN THE MIDDLE OF A FOGGY SEA
This Tiki cocktail by Paul McGee of Chicago's Lost Lake evokes the last days of a tropical vacation. Two rums, pineapple juice and demerara syrup are darkened by rich black strap rum and cold-press coffee, making for a serious sipper with which to ponder the end of the season.
Get the recipe for A Lonely Island in the Middle of a Foggy Sea.
MEZCAL & MAYHEM
The later days of summer call for a beer cocktail with a little more complexity like the Mezcal & Mayhem. You get mezcal's smokiness, Campari's bittersweetness and a gueuze beer's sourness. When batching a bunch of these, you can easily sub out the mayhaw syrup with raspberry preserves and lemon.
Get the recipe for the Mezcal & Mayhem.
SHIFTING SANDS
After spending a day at the beach, cool your heels with famed mixologist Sasha Petraske's Shifting Sands gin drink. Simple to make and easy to guzzle, it combines fragrant Beefeater 24 with grapefruit juice, lemon juice, maraschino liqueur and a splash of club soda.
Get the recipe for Shifting Sands.
MEZCAL SHANDY
Give the classic Shandy a complex kick and a lot of personality with a shot of smoky mezcal. One sip of the day-friendly beer cocktail, and you'll wonder why it wasn't added sooner to the recipe of pilsner beer, lemon juice and demerara syrup.
Get the recipe for the Mezcal Shandy.