Few things taste better than a flavorful, hot bowl of chili on a cold or rainy day. Southerners don't handle cold weather, ice or snow particularly well and I've about had enough of this Seattle/London weather for a while. In preparation for the sunny spring days ahead, and to lift my spirits, I noticed today is #NationalChiliDay and I wanted to share OneSouthernMan's chili recipe with you. Enjoy, and don't go light on the garlic or chili powder!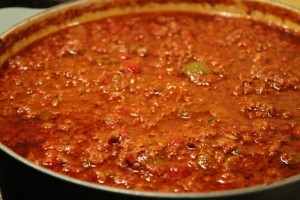 Ingredients:
2 lbs ground beef or turkey (I use lean ground turkey most of the time)
2-3 chopped onions
2 bell peppers
4 cloves of garlic (it's usually 6-8 for me)
1 jalapeno pepper
4 cans of chopped tomatoes (I find canned tomatoes are best when purchased whole and then chopped)
1-6 oz. can tomato paste
4-6 tablespoons of chili powder. You guessed it, I lean more toward 6.
3 teaspoons ground cumin
2 teaspoons oregano
2 tablespoons all-purpose flour
1 1/2 tablespoons sugar
2-16 oz cans of red kidney beans, drained
1 tablespoon lemon juice
salt (kosher), pepper, Tabasco, and Worcestershire sauce to taste
RELATED: Best 30A Restaurants to Enjoy in 2018
Directions:
In a large skillet, saute' onion, garlic and bell peppers until tender. Add meat and brown, then drain drippings. Transfer to a large stockpot or dutch oven.
Add tomatoes, tomato paste, chili powder, cumin, flour, oregano, sugar, jalapeno, salt, pepper, Tabasco and Worcestershire sauce.
Cover and cook on low-medium for 1 1/2 hours.
Add beans, stir, taste and season with last four ingredients to taste. Simmer on low for 30 minutes.
After cooling, my preference is to allow the child to sit overnight in the fridge before enjoying the next day. This recipe definitely has a kick but it's not too overpowering (in my opinion). Top with grated cheese, sour cream, chives or whatever you're in the mood for and settle in for a great SEC game or binge on Netflix.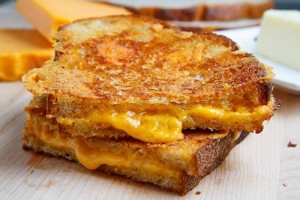 RELATED: Perfecting the Southern Grilled Cheese Sandwich
Add a grilled cheese and you have the perfect meal for a cold or gloomy day.